The end of the Inaugural RQ Youth Art Awards is here. It would not have been possible if not for our fabulous judges, sponsors and entrants.
We are deeply grateful to our Judges, Easton Dunne, Jacky Chan, Jet James and Isabelle Andrew, for the time and effort they devoted to reviewing our entries. Their experience and expertise combined with their passion for art were essential in ensuring that artworks were rewarded.
We would also like to thank our Sponsors, The Capricornian, Johnson's 4WD Repair Shop, The Real Group, headspace Rockhampton and Rockhampton Regional Council's Community Assistance Program for their generous support and commitment to the RQ Youth Art Awards. Their sponsorship helped ensure that the competition was revolutionary and provided opportunities for young artists.
We are delighted to honour the incredible young artists, thankful for all those who believed in their vision.
It is with great pleasure that we announce the winners:
Johnson's 4WD Repair Shop People's Choice Award:
The Capricornian Category 1: 1st Place: Lara Gilliland 2nd Place: Miah Andrews
The Capricornian Category 2: 1st Place: Stephanie Elliot 2nd Place: Ardeth Pearce
The Capricornian Category 3: 1st Place: Katie Hovelroud 2nd Place: Mariska Van Zelst
Congratulations to all winners! Your talent and hard work has been inspiring and recognized by our fantastic judges and sponsors. We hope you have enjoyed sharing your passion with us and wish you a bright future in the world of art.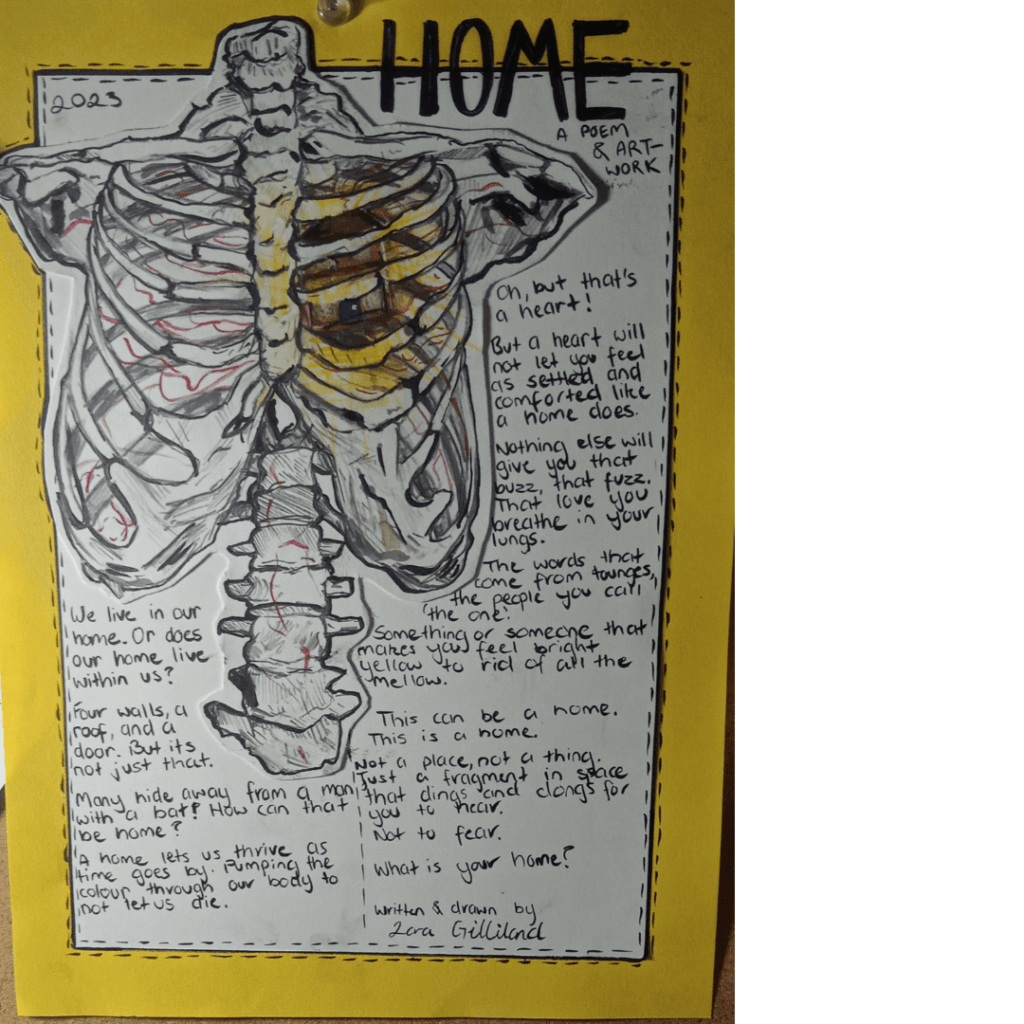 The Johnson's 4WD Repair Shop People's Choice Award went to Katie Hovelroud for her piece 'la la shady'.
Lastly, we want to thank everyone who submitted artwork and to congratulate all participants who demonstrated their creativity and dedication to art.
Thank you all for making this amazing competition possible!